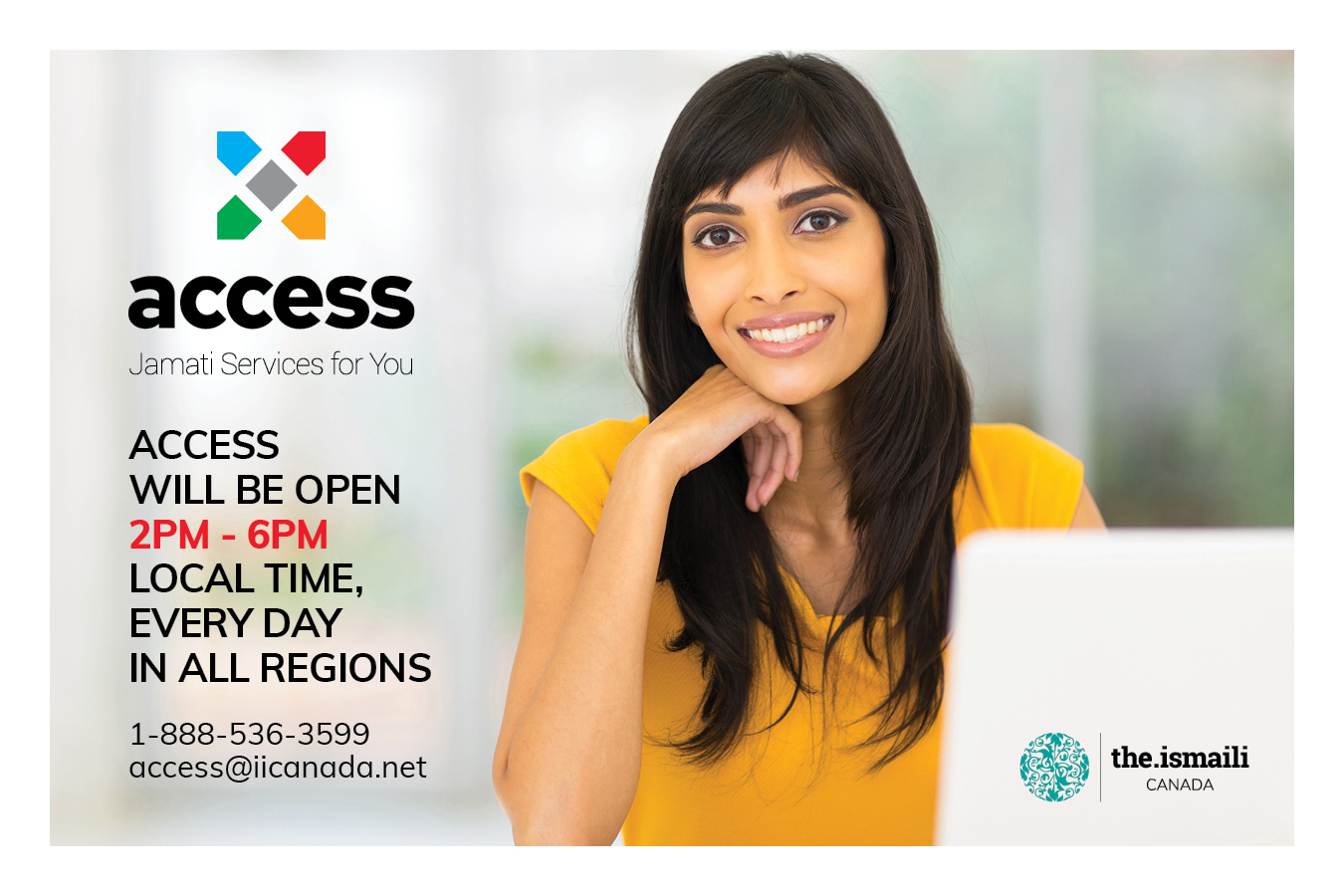 Updated ACCESS Hours
September 2, 2021 | Canada
In March 2020, ACCESS was created to support the community amidst the global pandemic. Volunteers offered guidance to thousands across the country, including: providing information about virtual programming, support for tech-related matters, Jamatkhana registration, centralized non-emergency medical support, and much more.
ACCESS will continue to be a one-stop-shop for all Jamati inquiries. Effective Monday, September 6, ACCESS will be open from 2pm to 6pm local time, every day in all regions.
Enquiries could be directed to 1-888-536-3599 or email at access@iicanada.net.