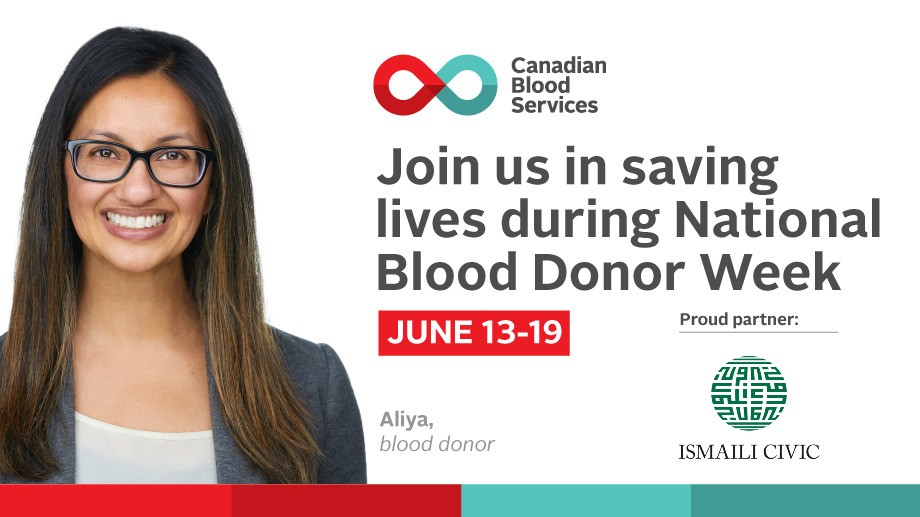 Ismaili CIVIC: Blood Drive with Canadian Blood Services
Join Ismaili CIVIC and the Canadian Blood Services in meeting this ongoing need by signing up and donating blood between June 13 and June 19 at a clinic near to you.
Please click here to for more details on eligibility and safety measures
To book an appoitment please email your regional Ismaili CIVIC Lead, emails listed below. 
BC: For BC please visit here to register and find more information. 
Edmonton: edmonton.ismailicivic@iicanada.net
Prairies: prairies.ismailicivic@iicanada.net
Ontario: For Ontario please visit here for registration instructions and more information 
Ottawa/Kingston: ottawa.ismailicivic@iicanada.net, kingston.ismailicivic@iicanada.net
Quebec & Maritimes: Thank you to all those who came out to donate on June 11th.