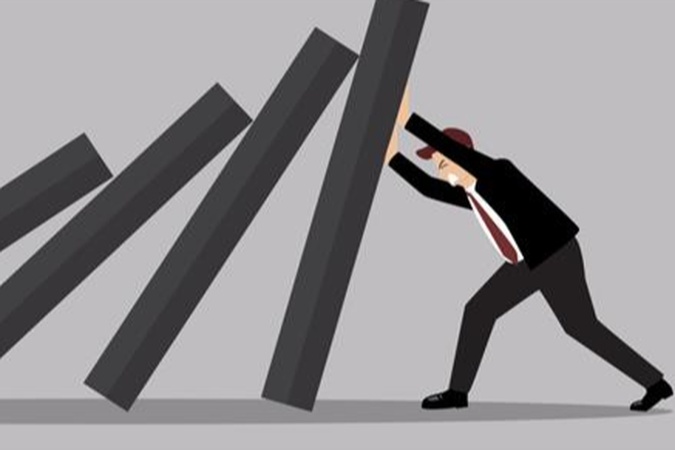 Business Resilience and Recovery
The Aga Khan Economic Planning Board for Canada is pleased to offer resources for Jamati business owners who may be facing financial and operational struggles due to the COVID-19 pandemic.
As the COVID-19 pandemic continues to drive profound shifts for businesses that impact their bottom line, resilient business leaders have the opportunity to benefit from existing support structures and in certain cases reassess their structure and finances by building potential pathways to recovery. While the community has had a proven track record in entrepreneurial businesses in various industries such as hospitality, seniors living, franchises, health and other professional services, any businesses may encounter moments in time where a redirection may be required.
The pandemic has caused issues that businesses may have been facing to magnify as well as create new ones. We hope the resources on this page will provide businesses in the community with the comfort in knowing that challenging times can impact all businesses, what are the signals of concern to watch out for, and options for recovery should those concerns require external support.
If you would like to reach out directly to an MNP Ltd. professional in your area to receive information on insolvency or the risk of insolvency, inability to pay debts, and turnarounds - both formal and informal, please click here. 
The information on this page and its contents are intended for general informational purposes only and are not intended to be professional advice nor the advice of the Shia Imami Ismaili Council for Canada or its boards, portfolios, or local councils, including the Aga Khan Economic Planning Board for Canada. Please seek the advice of a relevant professional advisor in relation to your specific situation.
What Are Some Signs of Difficulty in a Business?
1. Lack of Profitability
a. If either costs are escalating and/or revenue falls whether due to unforeseen or controllable causes, lack of profitability is the first sign of a deteriorating business
2. Loss of Key Customers
a. If a majority of revenue is made up of a handful of key customers there is inherent risk that losing one or many of these customers may cause financial distress
3. Liquidity or Cash Flow Problems
a. Insufficient working capital due to poor cashflow management and/or delays in collection of accounts receivable or paying accounts payablemay compound into a difficult situation for any business
4. Build-up of Unpaid Statutory Creditors
a. Not being able to pay GST/HST or other statutory taxes can be terminal for a business
5. Loss of Key Employees
a. Employees losing morale in a company and/or its ownership is never a good sign but losing ones that are key to the operations and management of the company may be even more critical
6. Owner/Manager Distracted
a. Owners or managers who are not focussed on sustainable growth of the business and its operations create the risk of creating unhealthy financial situations
7. Mismanagement of assets
a. Poor management of assets will decrease returns and efficiency in any business, which combined with other distress signals may create significant challenges
8. Lack of management tools
a. Lack of flexibility for company management to make decisions and fix problems is a potential sign that things could be heading downward as the company cannot solve issues which may escalate
9. Major litigation by customers
a. Lawsuits that are above and beyond what the company can handle even with proper insurance can lead to sudden financial collapse
10. Actions and litigation by creditors
a. Creditors may have the ability to call loans or claim security over amounts lent to the business which unless renegotiated or refinanced could lead to terminal financial challenges
Above courtesy of MNP Ltd. and AKEPB
What is an Informal Workout & Turnaround?
An informal workout is a contractual agreement by a company in financial difficulty with all or some of its creditors to negotiate its debt terms or extend the terms of repayment. The terms of the agreement are not restricted by any particular law or statute and therefore are only limited by expertise and creativity of the participants (i.e. the company and its debtors) and their advisors. One of the key elements to successful financial reorganizations is recognition at an early date of potential financial difficulty. By doing this, a company may be able to proceed with an informal workout and thus be able to turnaround into a better functioning enterprise post-workout. Informal Workouts & Turnarounds are performed before a company has become insolvent or declared bankruptcy.
How sophisticated and intrusive the turnaround implementation is will depend on the complexity of the issues and the size of the business. It may be as little as getting the financial management process and accounts in order and looking at cashflow management or it may require a team of experts to address various issues, looking at components of the business, refinancing of the business, selling or closing parts of the business and resetting key staff.
Here is an example of a successful turnaround case.
AKEPB in conjunction with MNP Ltd. has prepared a webinar and presentation on the above topics hosted by Grant Bazian, President of MNP Ltd. Key takeaways from the webinar include:
a) Current insolvency trends in Canada
b) Top 10 signs of financial distress in a business
c) Costs and benefits when considering restructuring a business
To view the webinar, please click the image below
.
To view the presentation from this webinar, please click here.
Restructuring is an action taken by a company to significantly modify the financial, managerial and/or operational aspects of the company, most often when the business is facing financial pressures. Restructuring is a type of corporate action taken that involves significantly modifying the debt, operations, or structure of a company as a way of limiting financial burden and improving the business for future survival.
For example, when a company is having difficulties with making payments on its debt, it will often consolidate and adjust the terms of the debt in a debt restructuring, creating a way to pay off existing debtholders (banks, credit unions, private debtors, etc.). A company can also restructure its operations or management structure by cutting costs, such as payroll, or reducing its size through the sale of assets.
Additional Reading:
Per the Government of Canada's definition: "insolvency law policies and regulations play an important role in the economy and in society. They allow honest but unfortunate debtors to obtain a fresh start by relieving them from their debt. Insolvency law policies also allow resources to be quickly returned to productive use by enabling viable but financially troubled companies to restructure instead of filing for bankruptcy". For more information regarding the differences and key aspects of insolvency and bankruptcy please see the following links:
Per the Government of Canada's definition bankruptcy "is a formal process whereby [companies] who cannot meet their [debt] obligations sign over all of their assets—except those exempt by law—to a Licensed Insolvency Trustee (LIT). The LIT's role includes selling off those assets to satisfy outstanding debts. Once [companies] are formally declared bankrupt, lawsuits by creditors are stayed". Bankruptcy is Canada is governed by the Bankruptcy and Insolvency Act, or the "BIA".
According to PwC: "[b]ankruptcy is considered a suitable solution when it is determined that the debtor's operations are not viable or cannot be restructured in order to provide greater value to the stakeholders, or all other options have been exhausted".
For additional reading, click here
AKEPB in conjunction with MNP Ltd. has prepared a second webinar and presentation on the above topics hosted by Grant Bazian, President of MNP Ltd. Key takeaways from the webinar include:
a) Insolvency legislation
b) Recovery and restructuring options and pathways
c) Preventative and avoidance actions
To view the webinar, please click the image below.
Should you have any further questions regarding the webinar series or would like to reach out directly to an MNP Ltd. professional in your area to get information on insolvency or the risk of insolvency, inability to pay debts, and turnarounds – both formal and informal, please click here. 
Other Resources Available Should You Find Your Business in Financial Difficulty
1. Speak to your commercial banking advisor regarding your business's current financial health and circumstances
2. Speak to a commercial banking advisor at BDC (
Please 
click
here
to access a direct conversation with a regional BDC leader to discuss your questions about commercial banking, government finance support programs, the Newcomer Entrepreneur Loan, the Canadian Small Business Financing Loan program and related areas of interest. 
)
3. Connect with an insolvency and restructuring expert at MNP Ltd. through the link provided above or another trusted insolvency and restructuring firm from our list of IBSC's selected advisors