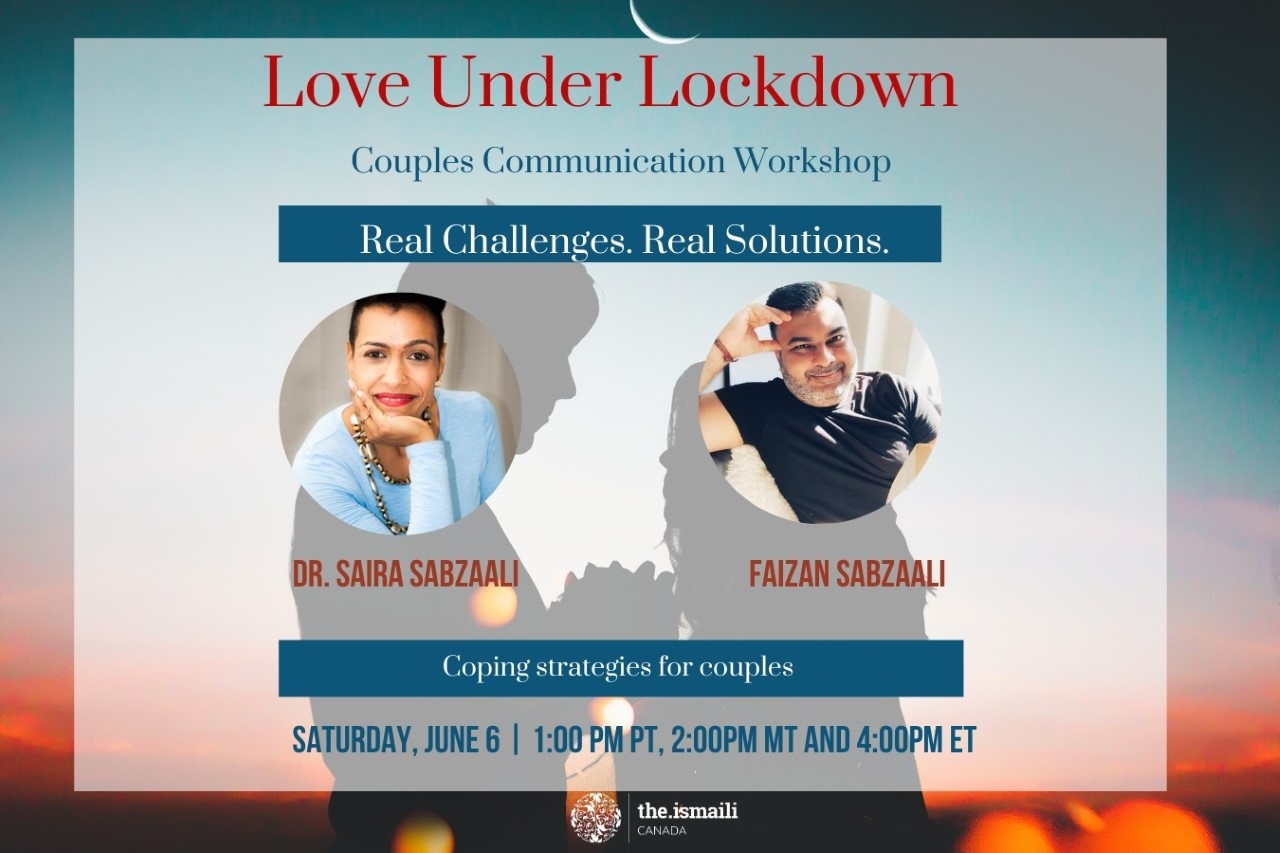 Love Under Lockdown
June 6, 2020 | Canada
Join us for "Love Under Lockdown," a session on relationships, hosted by Dr. Saira Sabzaali and Faizan Sabzaali. 
These unprecedented times are putting pressure on all of our relationships. Dr. Saira and Faizan discuss getting back to basics in relationships, and re-focusing on commitment, consideration, and connection as a pathway to re-establishing respect. Gain more clarity on making your relationships stronger, as well as a new-found gratitude for them. 
Alwaeza Dr. Saira Sabzaali works with adults from diverse cultural backgrounds who are looking for a new approach to mental health and want to incorporate their cultural values and spiritual beliefs into therapy. She specializes in depression, anxiety, and family harmony. She also runs support groups, has a free podcast (Sabzi Life), and provides teaching videos through Dragonfly Wellness TV on YouTube. Dr. Saira has delivered two TEDx talks and teaches in the Counselling Therapist Program at Stenberg College. She has served in various institutional capacities over the past 20 years, including leadership roles on the Education Board, Social Welfare Board, ITREB, Youth and Sports, and the Women's Portfolio. She has also served for two terms as the National Member for Mental Health on the Aga Khan Health Board.  
Faizan Sabzaali works to integrate humanity back into technology as a consultant. He has worked with enterprises across the US and Canada over the course of his long career, enabling the use of modern technologies. Faizan is a mental health advocate and runs a course and podcast with his wife, focused on improving relationships. Faizan focuses his energy on the inner work required and the small improvements that can be made through conscious living and humour.