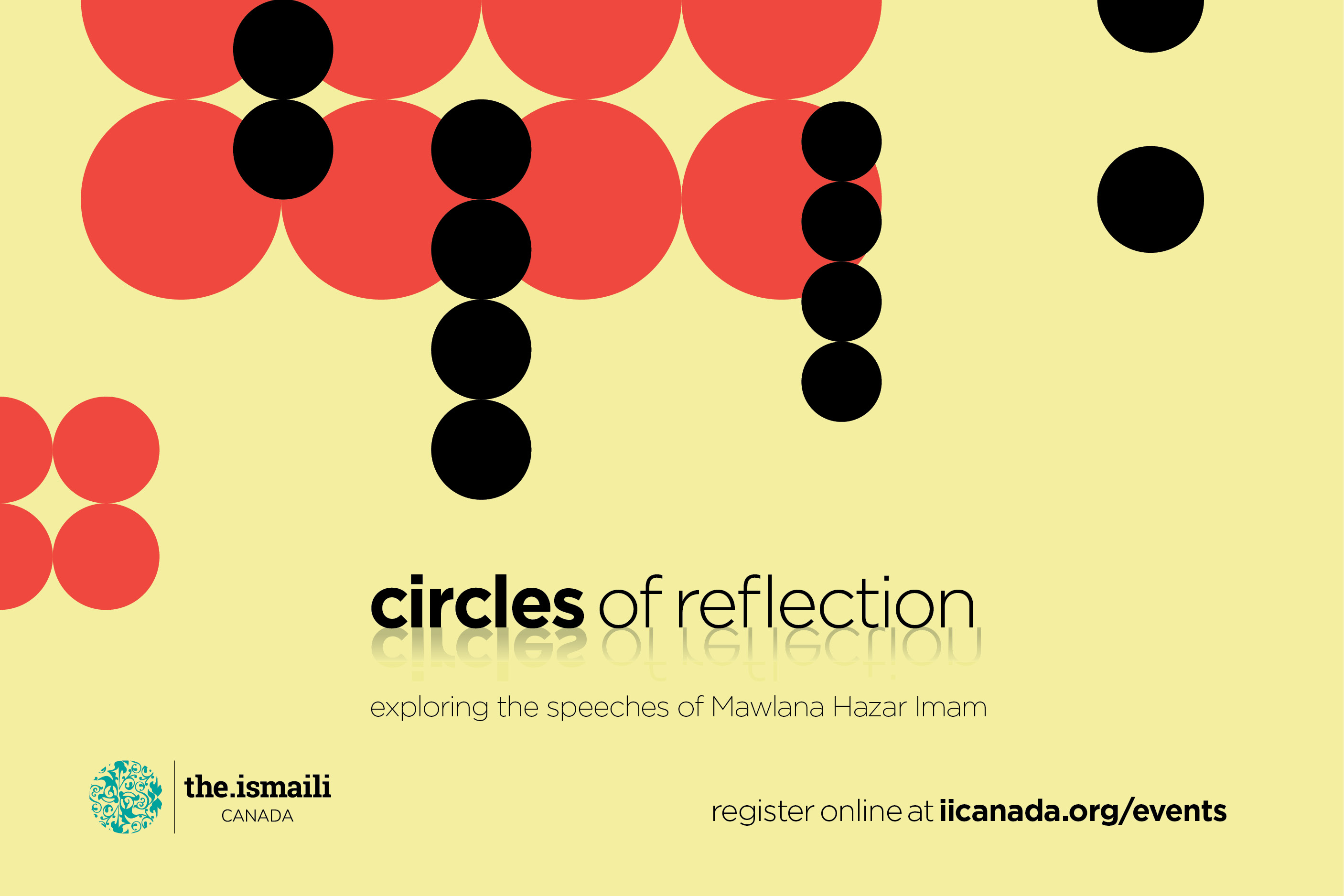 Description
Circles of Reflection (COR) is a program designed to examine speeches made by Mawlana Hazar Imam. Small groups will be formed in each session and guided by a facilitator. The purpose of this initiative is to build on the diversity of thoughts and perspectives to lead to a richer understanding of the speech.
Registered participants will be expected to have read the speech, share their interpretations and learnings, encourage dialogue, and express their personal viewpoints. Sessions will be 45 minutes in length. Multi-faith family members are warmly encouraged to participate.
Join us for the fifth session on Sunday, October 18 at either 1pm PT / 2pm MT / 4pm ET or at 3pm PT / 4pm MT / 6pm ET. We will be discussing Mawlana Hazar Imam's speech at Peshawar University on November 30, 1967.
Registration closes Sunday, October 18 at 10am PT / 11pm MT / 1pm ET.