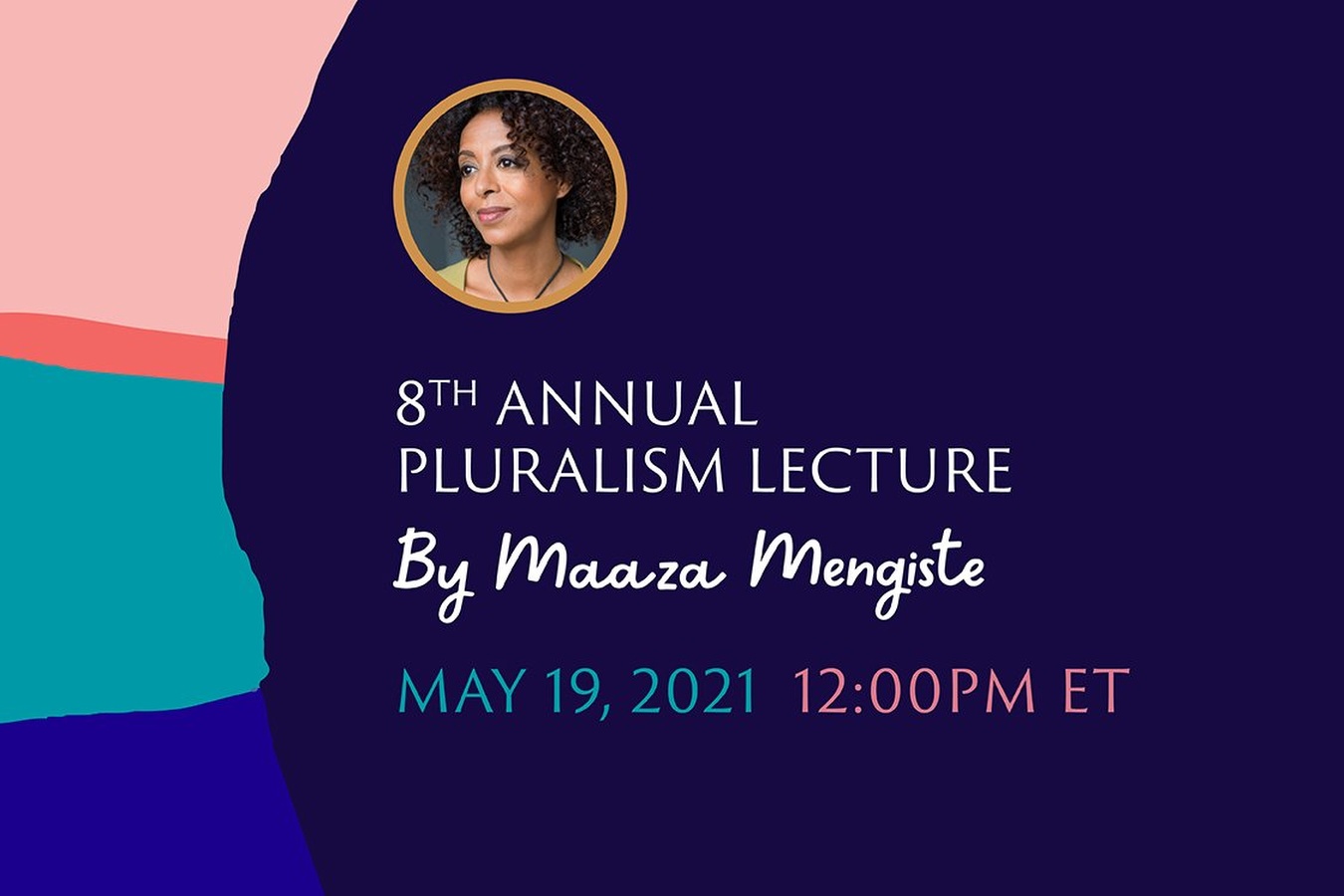 Open to Multi-faith
family members
Description
The 2021 Global Centre for Pluralism's annual lecture entitled "The Moment of Encounter: History, Disruptions, and Transformations" will be delivered by Ethiopian novelist and 2020 Booker Prize finalist Maaza Mengiste. The lecture will be followed by a conversation with Nahlah Ayed, host of CBC Radio's Ideas.
In her opening remarks, Princess Zahra, who is a Global Centre for Pluralism Board Member, will reflect on how the pandemic has created an urgency for conversations and actions centered on building respect, empathy, and a more equitable, just, and prosperous future for all.
Join the livestream on Wednesday, May 19 at 12pm ET / 9am PT by clicking here.
-----
Born in Addis Ababa, Ethiopia, Maaza Mengiste is a critically acclaimed novelist and essayist whose work examines the individual lives at stake during migration, war, and exile. Mengiste's debut novel, Beneath the Lion's Gaze (2010), was named one of The Guardian's Ten Best Contemporary African Books. Her latest novel, The Shadow King (2019), was called "one of the most beautiful novels of the year" by NPR and was a 2020 Booker Prize finalist. The winner of the 2020 Literature Award from the American Academy of Arts and Letters, Mengiste's honours include the Creative Capital Award, a Fulbright Scholarship, and fellowships from the National Endowment for the Arts and Puterbaugh Festival of International Literature & Culture.