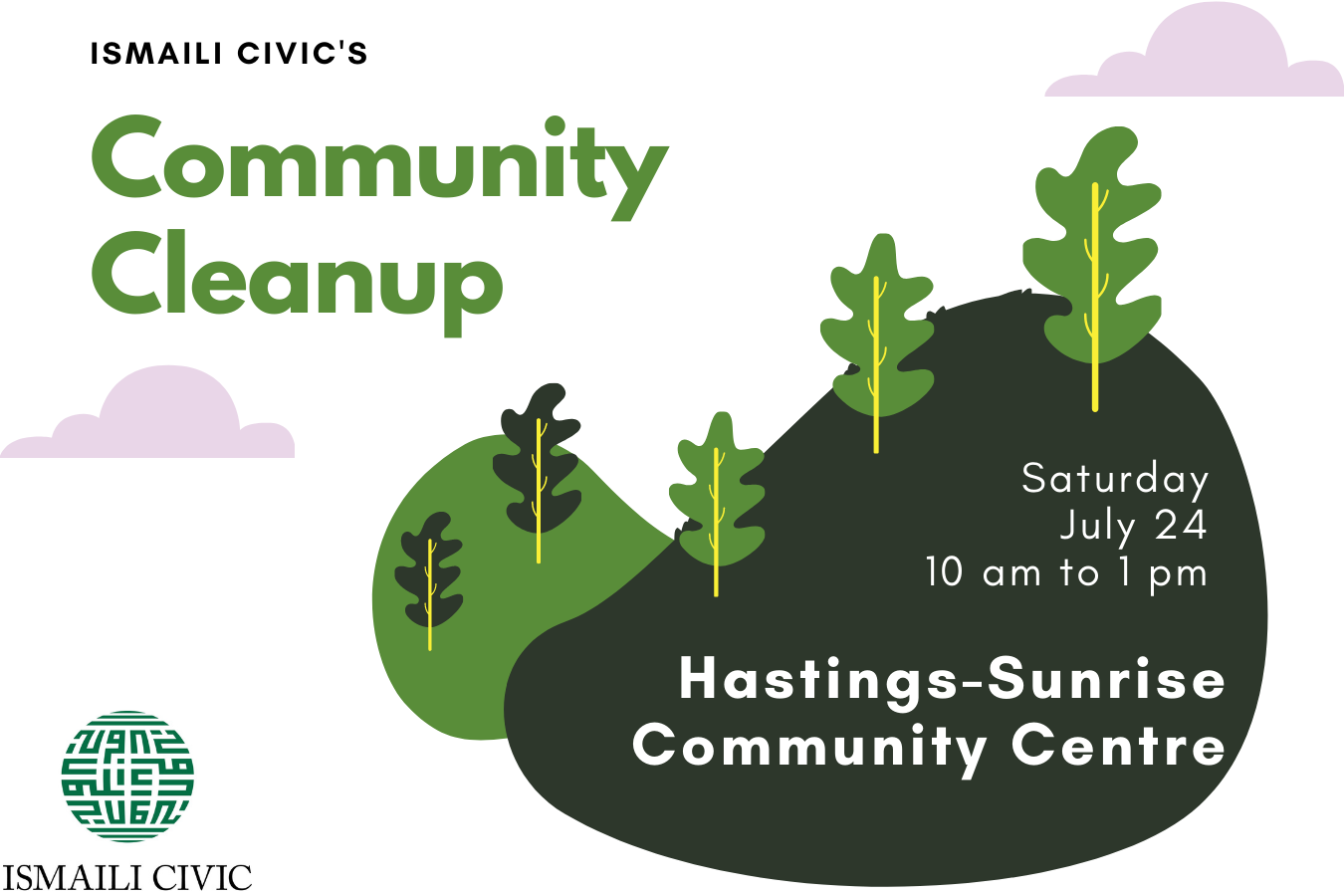 Open to Multi-faith
family members
Description
Ismaili CIVIC has partnered with the Hastings-Sunrise Community Centre and the City of Vancouver to organize a Community Cleanup!
By joining a Community Cleanup, we can play our part in protecting the environment by getting together with friends, family and colleagues to tidy up the neighbourhood. Let's help remove litter and encourage community building to create healthy, vibrant spaces. Removing debris and unwanted garbage makes the neighbourhood cleaner as well as safer.
The Community Cleanup will take place on Saturday, July 24 from 10:00am to 1:00pm. Please meet in the parking lot behind London Drugs on 2585 E Hastings St by 9:45am.
Youth under the age of 18 will need a parent/guardian to sign a waiver. Multi-faith family members and friends are warmly welcome. Please dress for the weather.Click here to register.
For more information, please contact the Ismaili CIVIC team at ismailicivic.bc@iicanada.net.