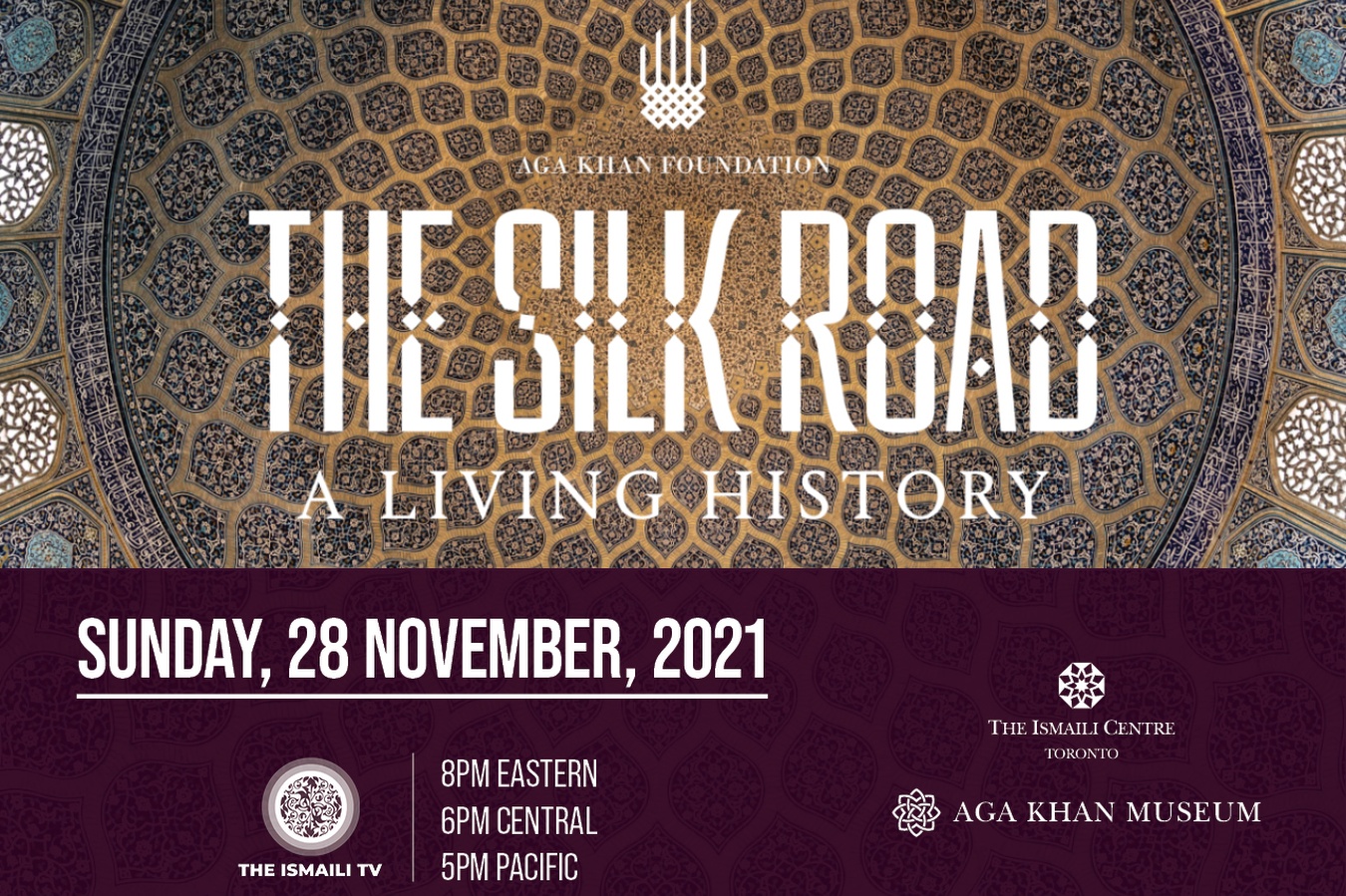 Open to Multi-faith
family members
Description
We are excited to host a virtual talk with Christopher Wilton-Steer, photographer of The Silk Road: A Living History, a new exhibition at the Aga Khan Park and the Ismaili Centre, Toronto. Join Christopher in conversation with Dr. Ulrike Al-Khamis, CEO of the Aga Khan Museum, as they discuss Christopher's 40,000km journey across the historic silk route and his experiences witnessing the intricate connections between distant cultures. 
Created in collaboration with the Aga Khan Foundation, the exhibition documents Christopher's journey spanning 16 countries, from London to Beijing, and features photographs from Iran, Turkmenistan, Uzbekistan, Tajikistan, Kyrgyzstan, Pakistan, India, and China.
Tune in at the.ismaili/tv.