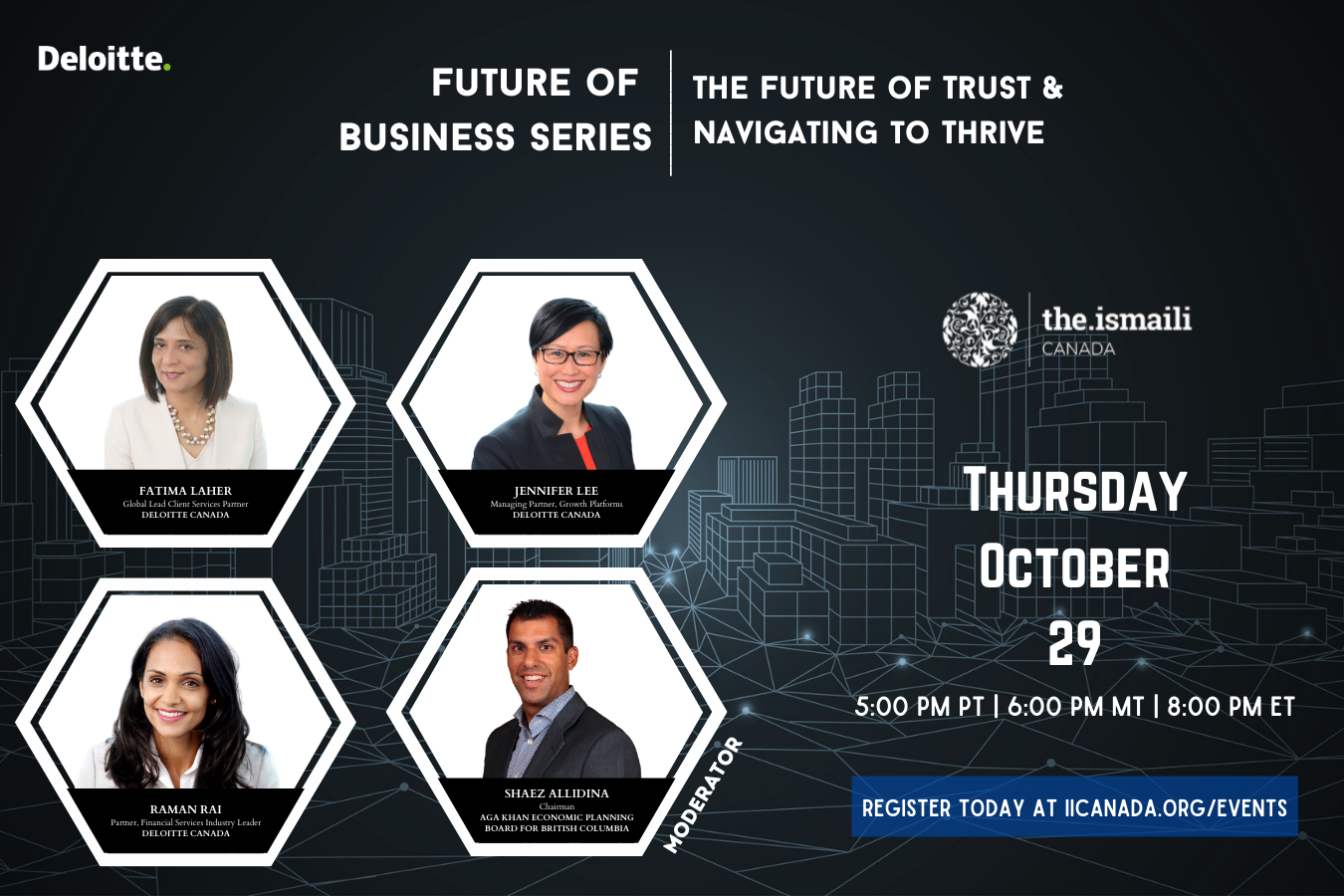 Description
As the COVID-19 pandemic continues to drive profound shifts in company operations and strategies, resilient leaders have the opportunity to reinvent their organizations in its wake by building on lessons and practices implemented during the crisis. Companies that can weather uncertainties and make calculated changes will ultimately thrive.
This webinar will explore how the COVID-19 pandemic can be a catalyst to rebuild trust within your industries and organizations. Panellists Jennifer Lee, Raman Rai, and Fatima Laher, from Deloitte Canada, will have a conversation with moderator Shaez Allidina to reflect on lessons learned during the "respond and recover" phase of the pandemic. They will discuss various considerations and strategies that organizations can implement in order  to thrive in the long-term.
Key Takeaways:
The 4 dimensions of trust: financial, digital, physical, and emotional.
How to embed trust into the planning process.
Understanding the mindset shifts required by resilient leaders in order to thrive.
To view the presentation from this webinar, please click here.