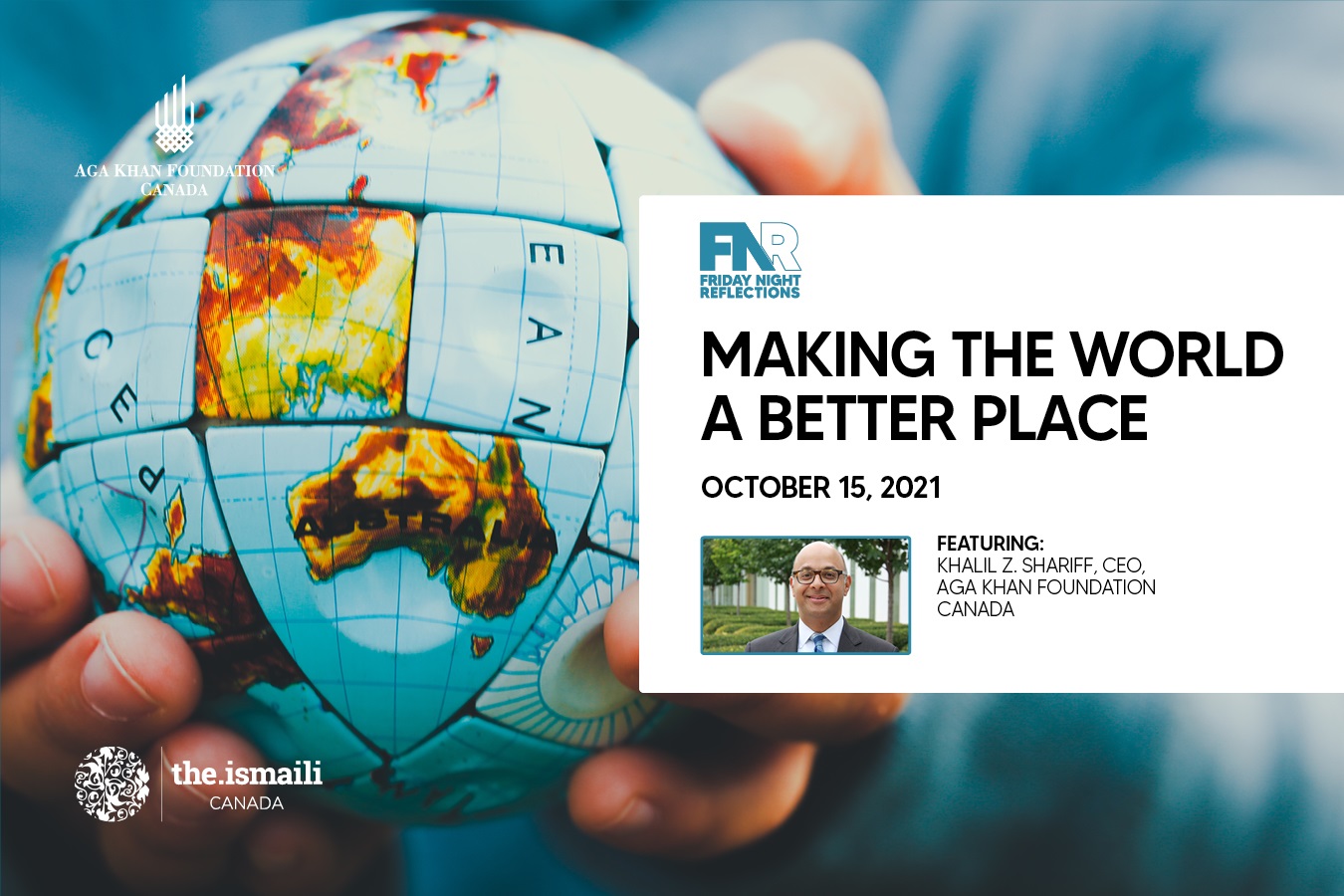 Open to Multi-faith
family members
Description
The leaves have turned golden, the air is crisp, the dohkro is steamed, and the nuts are spread out. It can only mean one thing. FNR is back!
Inspired by the values of our faith and the traditions of our diverse cultures, the household staple that has kept the Jamat connected and informed is back for a second season of inspiring stories, thought-provoking reflections, deep dives on pressing local and global issues, and of course soothing, soulful sounds as salve for the spirit in these difficult times.
In its new monthly format, FNR Season 2 will premiere this evening, Friday, October 15, with an exciting new lineup, including AKFC CEO Khalil Z. Shariff on location at the Delegation of the Ismaili Imamat, President Ameerally Kassim-Lakha returning by popular demand to a familiar locale, Mayor Naheed Nenshi reflecting on over a decade in public service, and much more.
Watch together live at iicanada.live or enjoy the program anytime following the live stream at iicanada.org/fnr.
*Check out a special sneak peek featuring tonight's guest host Huse Madhavji and another Hollywood actor who won't leave us alone.