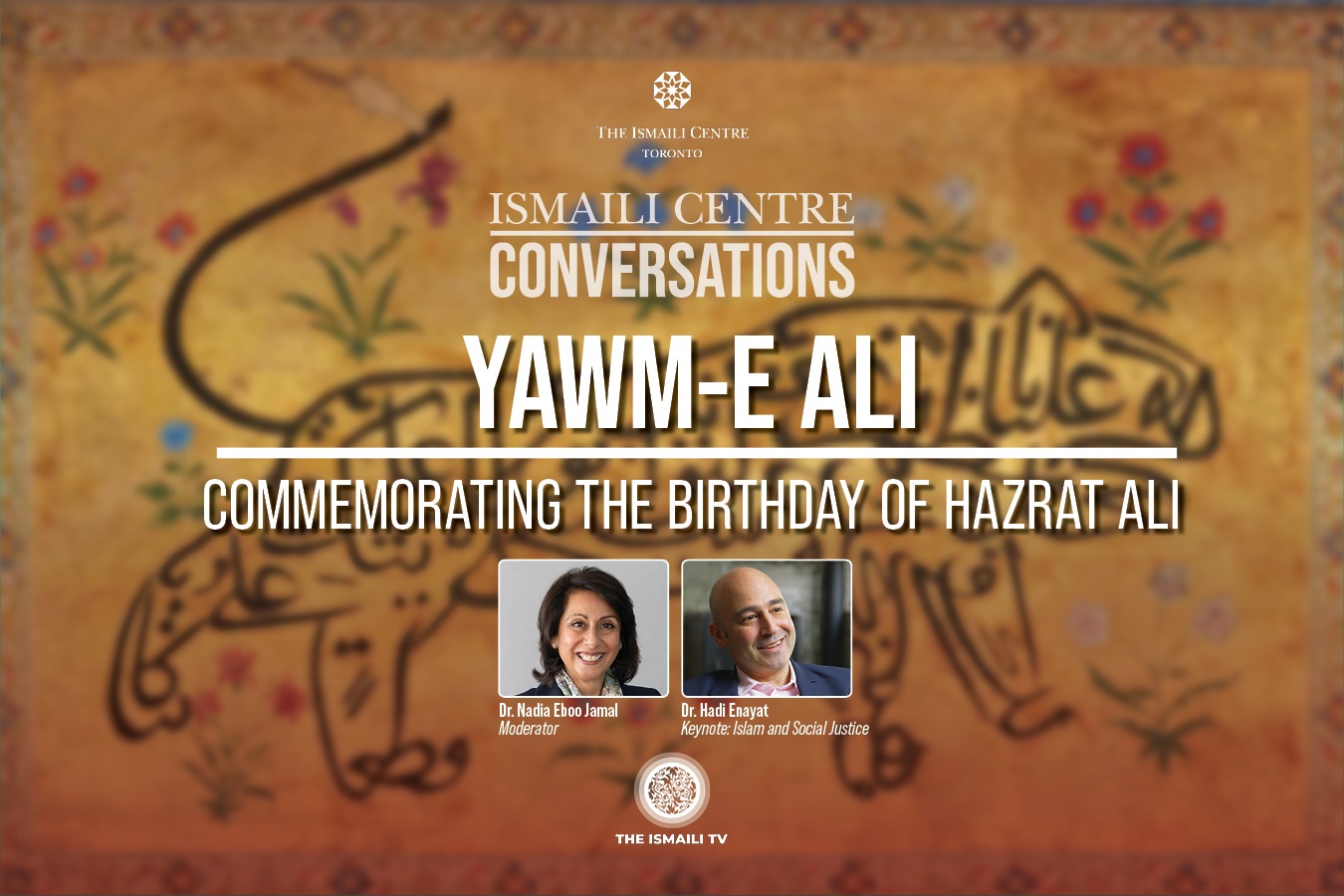 Open to Multi-faith
family members
Description
Yawm‐e Ali commemorates the birthday of Hazrat Ali, the cousin and son-in-law of Prophet Muhammad (peace be upon him and his family), and, in accordance with the Shia tradition of Islam, the first in the line of hereditary Imams from the progeny of the Prophet.
Join keynote speaker Dr. Hadi Enayat from the Aga Khan University's Institute for the Study of Muslim Civilisations for a presentation entitled 'Islam and Social Justice'. This will be followed by a conversation between Dr. Enayat and Dr. Nadia Eboo Jamal from the Institute of Ismaili Studies.
This event will be shown on The Ismaili TV on Sunday, February 28.