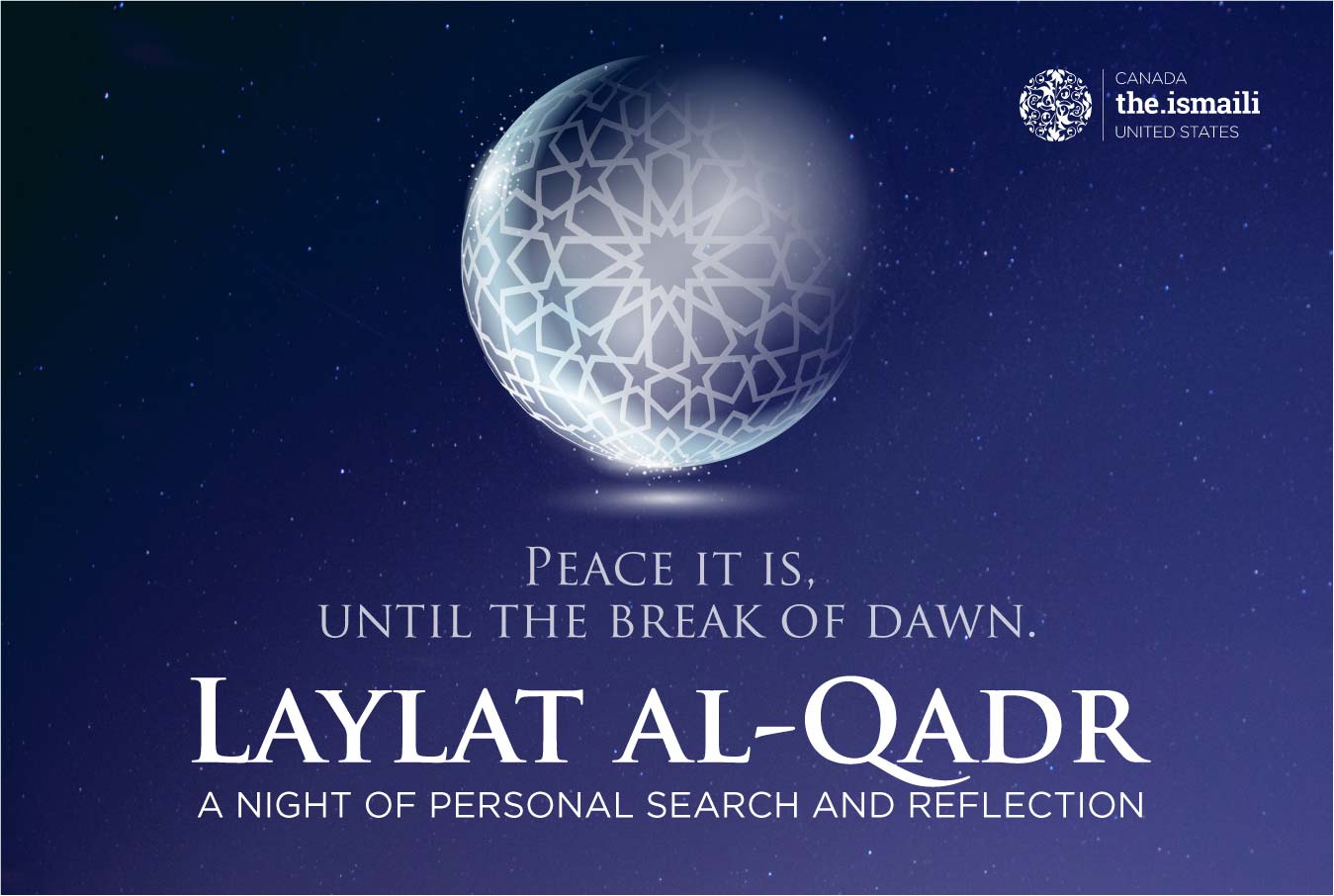 Open to Multi-faith
family members
Description
Laylat al-Qadr or the Night of Power commemorates one of the most significant events in the history of Islam, when Prophet Muhammad (peace be upon him and his family) received the first revelation from Allah. Laylat al-Qadr thus marks the historical beginning of the Prophet's teachings and example, informing the lives of nearly one-quarter of all people across the world. Every year, we commemorate this historical event as a reminder of our own spiritual search.
Join us on Tuesday, May 4, the 23rd night of Ramadan, from 8:00 p.m. to 12:00 a.m. local time, in a special joint program for the North American Jamat, on iicanada.live
The program is divided into three sessions, each with a particular theme. Each session will comprise of devotional expressions, reflections, poetry readings, film excerpts, as well as time for personal reflection.
   • Session 1: Observing the Spirit of Laylat al-Qadr - 8:00 p.m. to 9:15 p.m.
   • Session 2: The Transformative Power of Revelation - 9:30 p.m. to 10:45 p.m.
   • Session 3: The Role of the Guide in Spiritual Search - 11:00 p.m. to 11:59 p.m.
Click here for more information on each session.
Inspiration from our Tradition is a digital booklet providing sources of inspiration to reflect upon in preparation for Laylat al-Qadr. It includes ayats from the Qur'an, hadiths of the Prophet, sayings of the Imams, devotional literature and poetry, speeches from Mawlana Sultan Mahomed Shah (a.s) and Mawlana Hazar Imam. Access the booklet here.
Through prayer, reflection and remembrance, let us take this opportunity to help re-align din with duniya, material with spiritual, and focus on the inward journey towards personal fulfillment and happiness on this night of power.