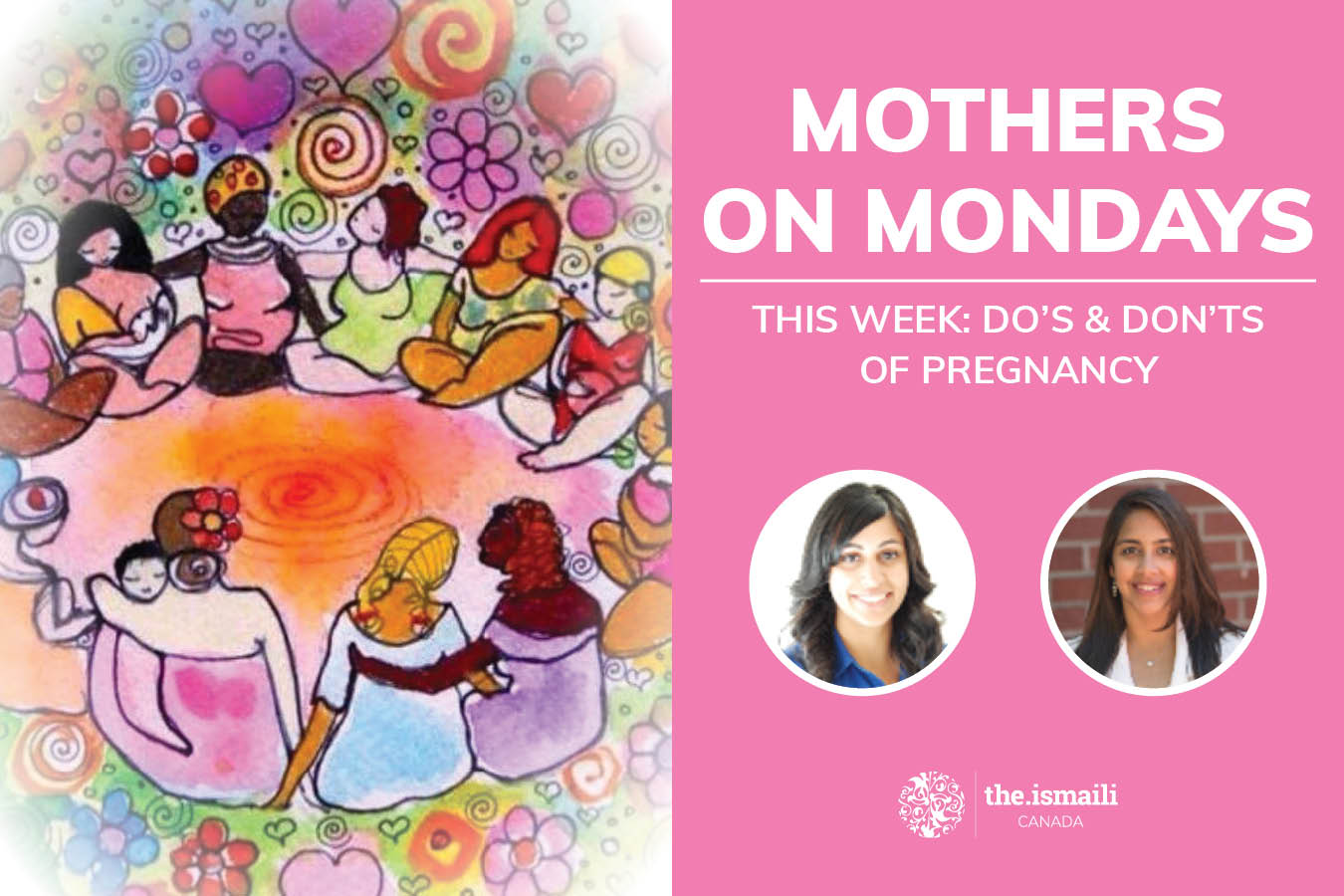 Open to Multi-faith
family members
Description
Do you have a bundle of joy on the way? Do you want to learn more about what to expect during your pregnancy, trimester by trimester?
In this session, we will discuss changes that occur, the symptoms, as well as the care required during each trimester of your pregnancy, with a focus on the connection of the mother with the baby. We will shed some light on pregnancy do's and don'ts, with an emphasis on safe exercises you can continue with during your pregnancy, foods you can enjoy, and medications that are safe to consume. We will answer some frequently asked questions of safe practices during pregnancy, to ensure healthy outcomes for both mother and baby.
The session will be facilitated by Dr. Salina Kanji and Natasha Virani. They will deliver a formal presentation followed by an interactive question and answer session.
Sessions will take place via Zoom, and registration is required. The Zoom link will be sent via a confirmation email. If you do not receive a confirmation email once you have registered, please email: bcwomen@iicanada.net
List of Upcoming Sessions:
Session 3: Labour and Delivery
Session 4: Nutrition and Hormones
Session 5: Breastfeeding
Session 6: Overall Wellness of Mom/PPD
Session 7: Relationship with your Partner
Session 8: Early Brain Development
Session 9: The 4th Trimester
Session 10: Adoption
Session 11: Attachment Theory
Session 12: In Vitro Fertilization
Session 13: Miscarriages
Session 14: No Regrets Parenting
-----
Dr. Salina Kanji is a Canadian OBGYN who is currently pursuing a fellowship in Reproductive Endocrinology and Infertility at the University of Toronto through Mount Sinai Fertility. Her research interests include fertility preservation and improving medical education. She is the mother of a toddler (who you may hear periodically in the background during the session).
Natasha Virani owns and operates Love & Light Counselling as a Registered Therapeutic Counsellor with over 6 years of private practice experience. In her practice, Natasha focuses on helping women and families navigate miscarriages, pregnancy and infant loss, as well as infertillity. From an early age, Natasha realized her life's purpose was to help people. From an undergraduate degree in Biology, to a Master's in Teaching, to finally a Transpersonal Counselling Psychology diploma – Natasha's path to becoming a counsellor has been exciting and anything but conventional.