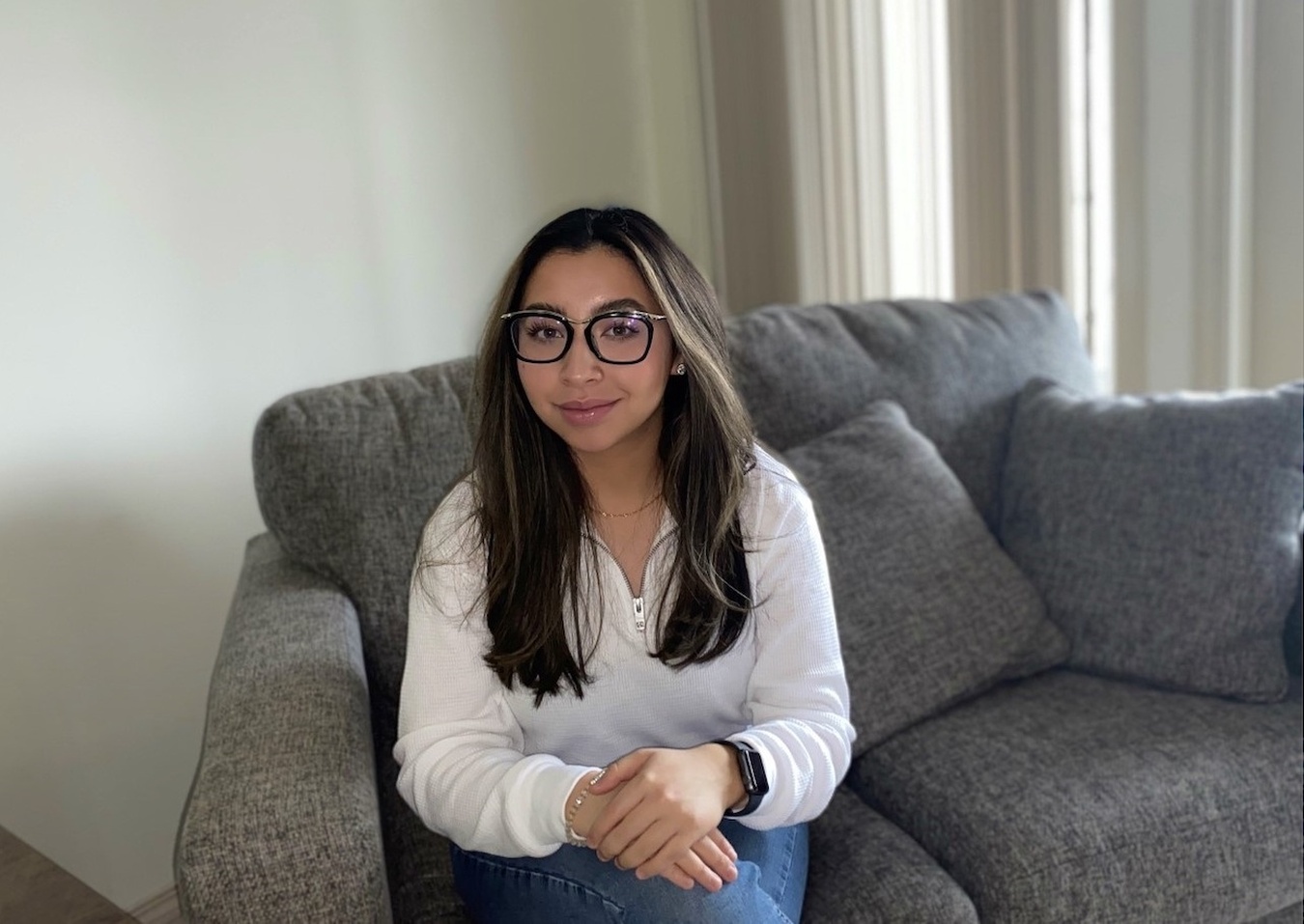 SheLeads: Meera Kassam
October 27, 2020 | Canada
Meera Kassam is a third-year university student at the University of Alberta. She is a committed leader who has completed hundreds of hours of community service through various organizations, such as Edmonton's Inner City Bissell Centre, Skin Cancer Foundation, and the University of Alberta Hospital, as well as the Ismaili Volunteer Corps.
Her visionary leadership and commitment to the community are most evident in her recent initiative: the YEG Seniors Project. Meera founded this initiative based on her passion for helping an often-forgotten population of our community: our elders. She believes that we, as a community, must ensure that our elders – those who have provided so much for us – have a good quality of life, and that intergenerational bonding is a critical component towards achieving this. Meera is utilizing social media (Instagram:@yegseniorsproject ) to raise awareness of the challenges faced by seniors.
Through the YEG Seniors Project, Meera has created opportunities for various members of the community – children, youth, young professionals, families, campus clubs, and non-profit organizations – to come together to support seniors through the COVID-19 pandemic. She organized two physically-distanced car parades, for both Mother's Day and Father's Day, to uplift the spirits of nursing home residents. These events collectively brought together over 150 citizens of Edmonton to support our seniors. During an interview, one of the seniors at the parade tearfully shared, "It was really nice to feel that you are part of … living again."
Meera recently launched: COVID Compassion Cards, in which students and families created home-made cards with uplifting messages for seniors. Over 1,000 cards were collected and will be distributed to various nursing homes – this is an important reminder for seniors that they are not forgotten given the increasing restrictions on visitations. Meera and her team are now working to create care packages for Edmonton's inner-city seniors, to provide them access to basic hygiene goods. She is collaborating with several businesses and non-profit organizations to create a minimum of 200 backpacks full of essential items such as toothbrushes, bottles of hand sanitizer, and masks.
Meera is an inspiration to our community and people from all walks of life. She has stepped up and created meaningful ways to support vulnerable seniors during this time.