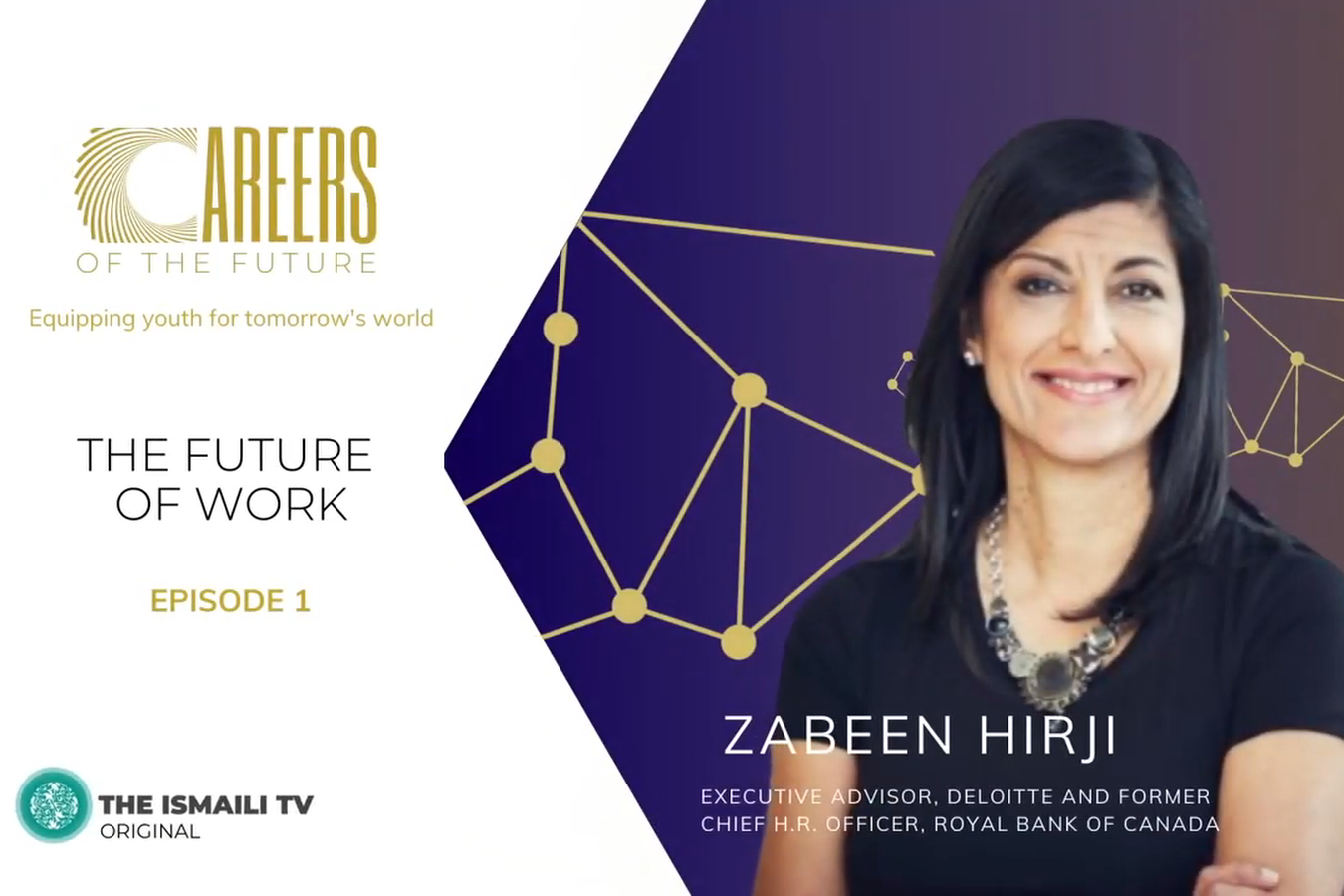 Careers of the Future: The Future of Work Part 1
January 13, 2021 | Canada
Working lives are changing more rapidly than perhaps ever before. Careers of the Future is a new original series airing exclusively on The Ismaili TV, where students and young professionals can hear directly from members of the Jamat at the leading edge of their fields about how to most effectively prepare for the future of work.
In a message to the global Jamat in April this year, Mawlana Hazar Imam urged us all to look ahead, saying, "As we focus now on overcoming the present challenges, the Jamat and all my institutions should plan to build for the future from a position of strength and wisdom."
Even before this year, our youth were expecting to inherit a vastly different world to that of their parents, but post-pandemic, this has been brought into sharper focus. Careers of the Future hopes to equip young people for the rapid changes taking place in workplaces across all fields in every part of the world.
The first episode, which is now available on The Ismaili TV On Demand, features Zabeen Hirji, an Executive Advisor at Deloitte, and the former Chief Human Resources Officer at the Royal Bank of Canada.
Zabeen explores what's next for professional fields as we emerge out of the Covid-19 pandemic. She delves into the trends of changing workforce demographics, diversity, design thinking, responsible social impact, and the change of lifelong career timelines.
She also shares her volunteer service experiences in civil society organisations, and emphasises the importance of lifelong learning, self-care, asking for help, and being vulnerable, which she says can help to build long-term resilience.
Zabeen suggests that students can build a career at the intersection of passion, strength, and opportunity, as well as be deliberate about the skills they wish to learn, while enjoying themselves too.
Finally, she touches on why students should build specific digital, cognitive, and social skills, which will be crucial, even in traditional fields, sharing tips on how to adapt, be flexible, and find balance.
Watch more episodes of Careers of the Future