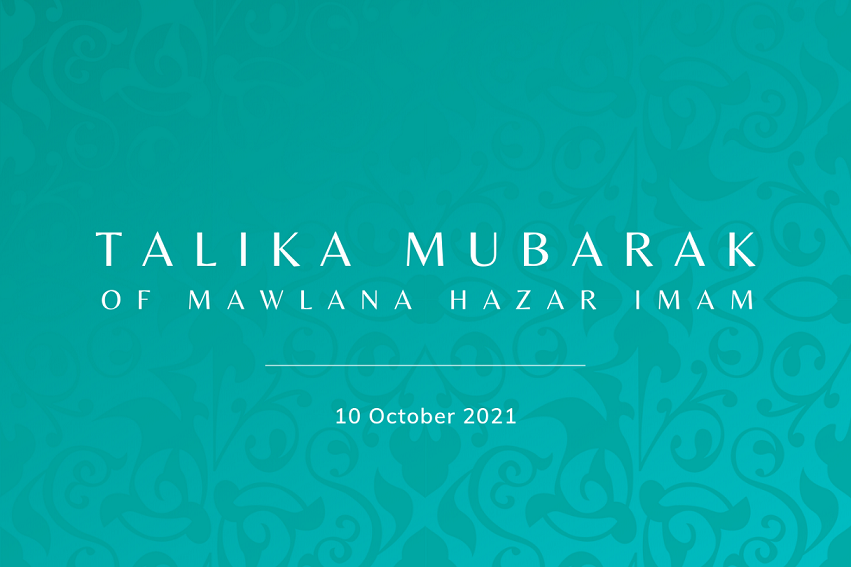 Talika Mubarak of Mawlana Hazar Imam, 10 October 2021
October 10, 2021 | Canada
7th October 2021
My dear spiritual children,
On the occasion of a recent mulaqat with my senior Jamati leaders to review their reports on current Jamati work and activities, I send my warmest and most affectionate paternal maternal loving blessings to all my beloved spiritual children throughout the world.
I send my best loving blessings for the souls of all my ruhani spiritual children, and I pray that their souls may rest in eternal peace.
I am happy that, in the face of the ongoing Covid-19 pandemic, my Jamat is continuing to undertake the measures recommended by the health authorities to mitigate the risks, particularly by accepting to be vaccinated as soon as the opportunity becomes available. I wish all my spiritual children to remain constantly mindful of the importance of maintaining good health in all aspects of human life.