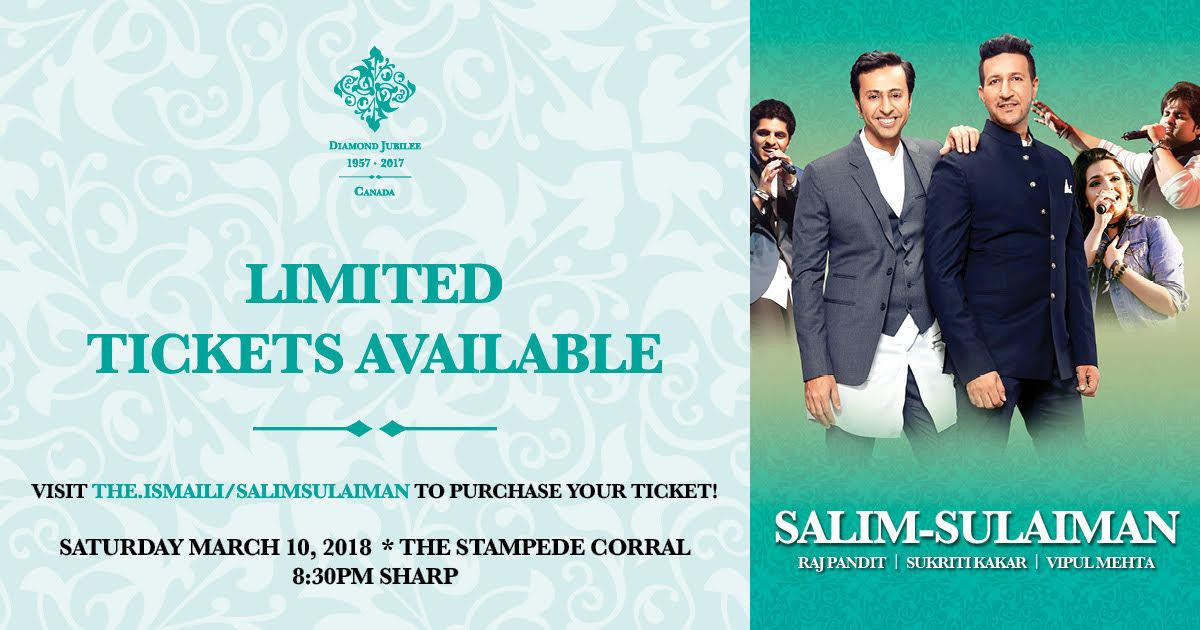 Description
The Calgary concert will be held at the Stampede Corral on Saturday, March 10 at 8:30 PM. Doors will open at 7:30 PM.
Tickets are selling fast and only a limited selection of tickets are available in some sections. We encourage Jamati members to purchase their tickets as soon as possible. Anyone wishing to invite multi-faith friends and colleagues to purchase tickets can do so.
Ticket Sales:
Friday, March 9 – All Jamatkhanas – after Jamati ceremonies
OK General Foods, 1023-5075 Falconridge Blvd NE, (403) 293-1186;
Call (403) 703-9758; or
At the Stampede Corral box office before the show starting at 7:30PM
Ticket prices including taxes:
Tier 1: $175 - Includes a meet and greet with artists prior to the show. 
Tier 2: $125
Tier 3: $100 
Tier 4:$ 75
Tier 5: $50 Sold-Out
Tier 6: $30
For ticket inquiries, please visit us online, email us or see concert ticket sales volunteers in all Jamatkhanas.
Please see the updated seating chart for additional information.
General Policies:
No refunds or exchanges.
No recording devices permitted.
Children aged 2 and older require a ticket. Lap seating permitted only for children under the age of 2. A ticket will be required for them to occupy a seat.