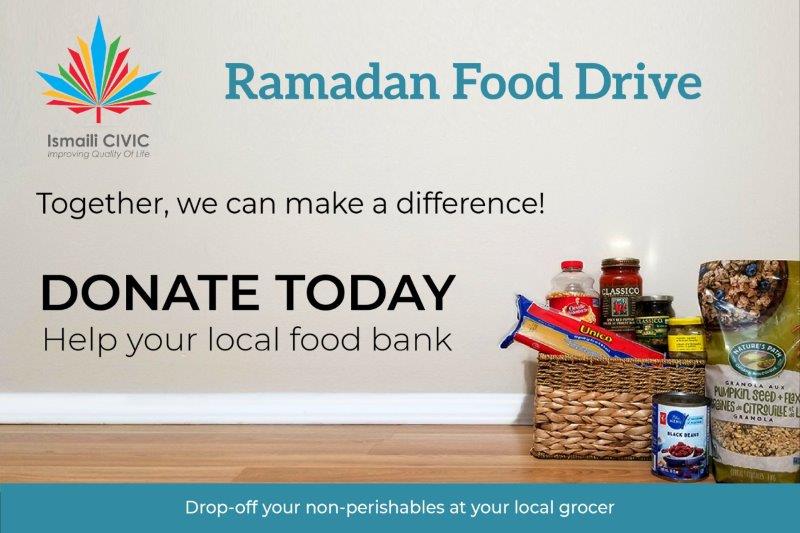 Ismaili CIVIC Ramadan Food Drive
April 8, 2021 | Edmonton
The Ismaili CIVIC Edmonton Ramadan Food Drive will launch on Monday, April 12 and will end on Sunday, May 9.
Thousands of Canadians are in need of emergency food support, as many have lost their jobs as a result of the pandemic. Food programs through schools and community centers have been suspended due to social and physical distancing measures. Additionally, food banks and other charities are dealing with food shortages and new challenges imposed by COVID-19.
Through Ismaili CIVIC, our community can make a difference. During the month of Ramadan, we will partner with Save-On-Foods to engage the Jamat and the public to donate newly purchased food items and place them in the respective donation bins. These food items will be donated to the Edmonton Food Bank.
Participating drop off locations in Edmonton:
Learn more about the National initiatives this year.