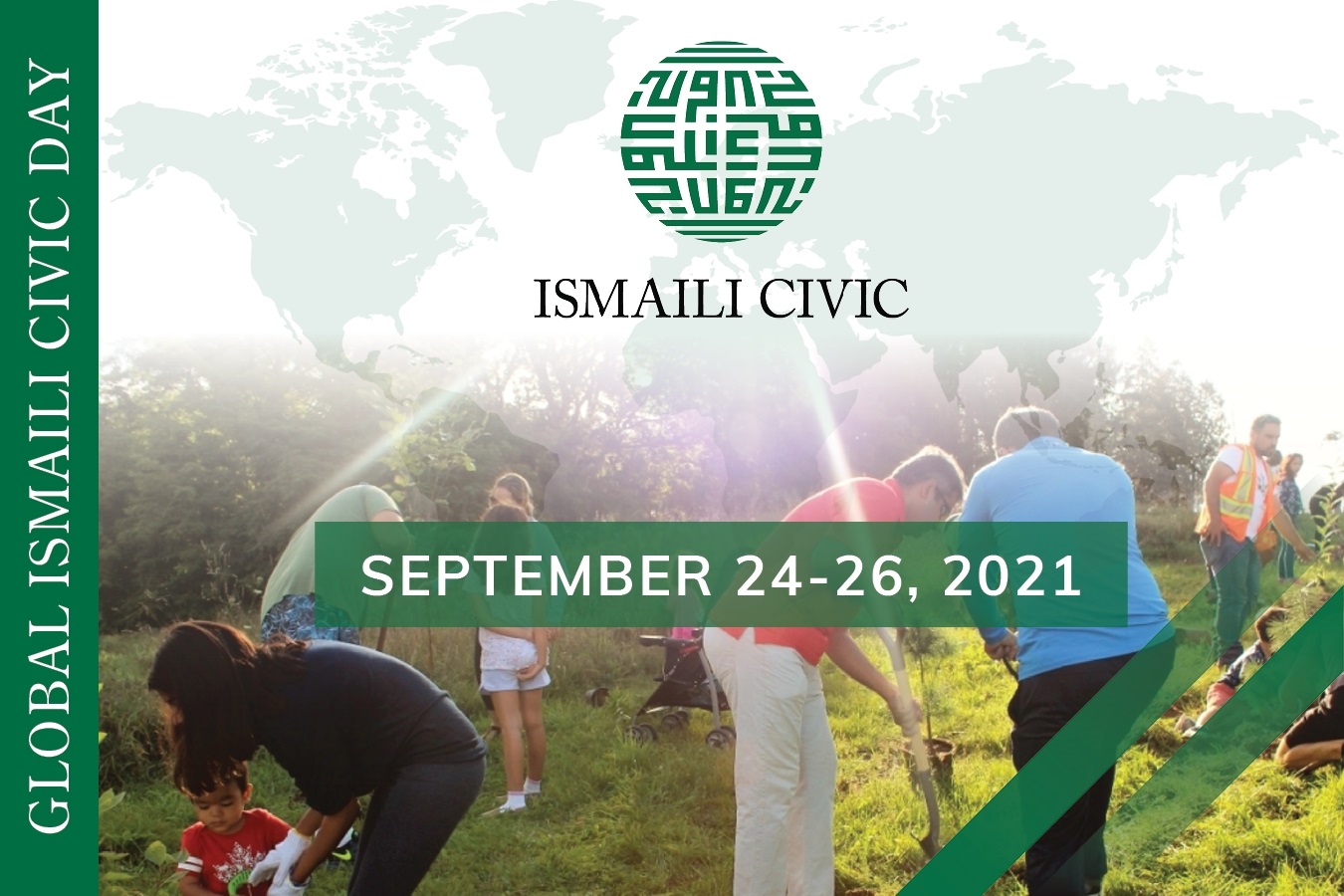 Register for Global Ismaili CIVIC Day!
September 18, 2021 | Canada
The annual Global Ismaili CIVIC Day will take place this weekend, where members of the Jamat around the world will be passionately demonstrating our core Islamic ethics of civic engagement and good citizenship.
Contribute to the Canadian and global Jamat's voluntary efforts and register for an Ismaili CIVIC opportunity between Friday, September 24 and Sunday, September 26 in your region.
For more information and to register, please visit the Global Ismaili CIVIC Day Canada page.
Read more about how the worldwide Jamat will unite for Global Ismaili CIVIC Day. (the.ismaili)