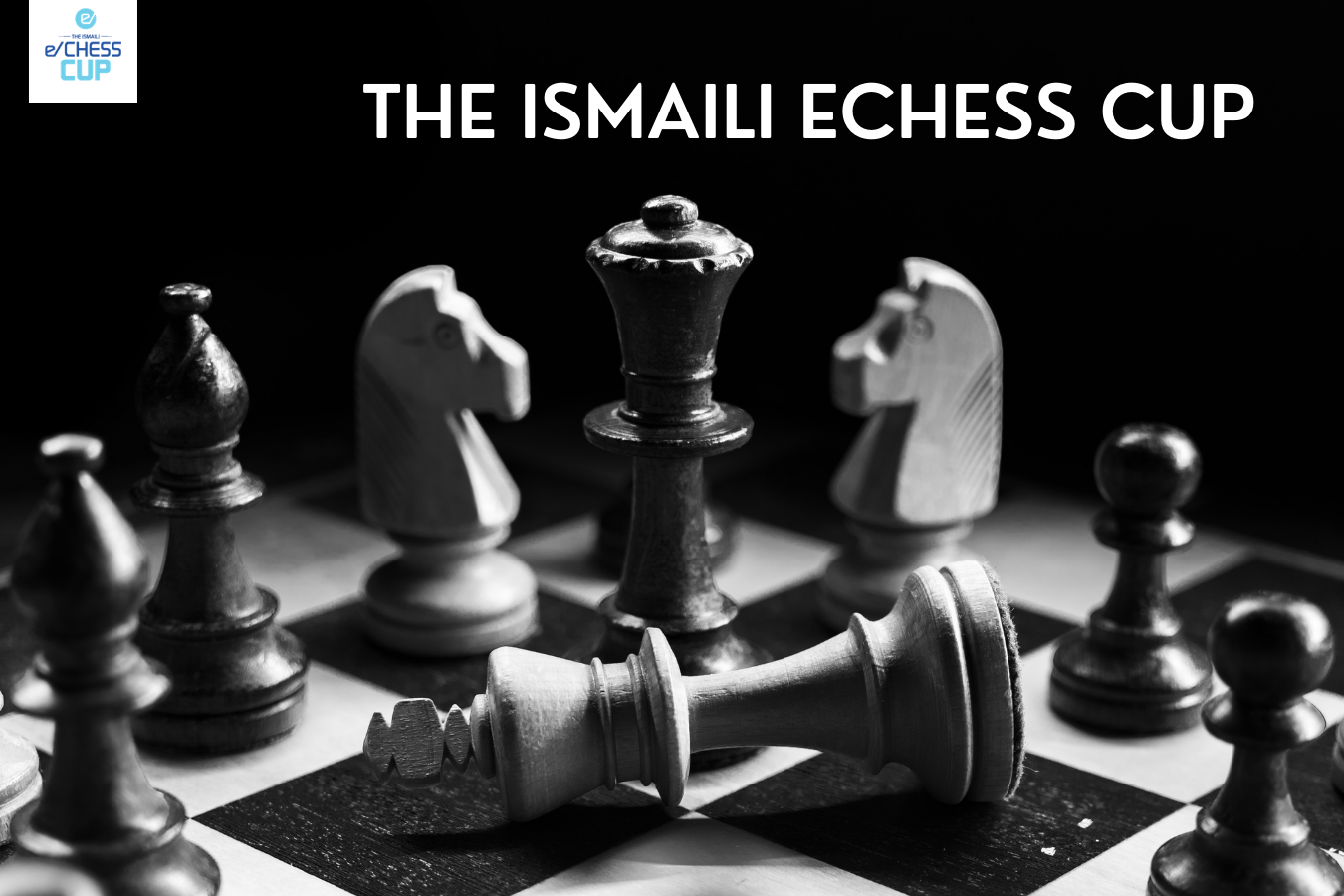 The Ismaili eChess Cup
The Ismaili eSports & Fitness Initiative, which is a Global Encounters program, and under the umbrella of the Jubilee Games, will comprise of a multitude of activities that build on each other and culminate in a competitive tournament.
The Ismaili eChess Cup will continue the vision of eSports to sustain a culture of athletic excellence and physical and mental wellbeing within the Global Jamat, strengthen community identity and engagement, and enhance awareness and appreciation for Imamat initiatives.
Talent: To attract and identify world class / elite e-athletes, stimulate their participation in eSports competition and create a mechanism to promote excellence within our talent pool through specialized training and harnessing existing talent.
Create a master directory of different levels of proficiency within the Jamat

Redeploy experts and coaches to support the development of althletes
Identify the number of first time eSports participants
Unite: To unite participants virtually to build relationships and create a network across e-athletes.
Athlete engagement: Friendly matches, coaching, tournaments and other activities
Volunteer engagement
Engagement via opening and closing ceremonies
Awareness through engagement programming on Ismaili.org and Ismaili TV
Identity: To bring together a large number of Ismailis who represent the Jamat's social, economic, cultural and geographic diversity, to celebrate our diversity and shared identity
Create a forum to share cultural experiences amongst athletes

Connect coaches and participants across geographies to cross-collaborate
To all spectators, the Jamat and well wishers:
Watch the tournament
here
 starting 9am PT | 10am MT | 12pm ET
Menu options are available on the left of the screen:

Standings: Includes participant standings

Rounds: There will be up to 7 rounds. By clicking on a round you can view a live match or analyze already played matches
Don't forget to check out our live commentating of the finals. Join us
here
at 11am PT | 12pm MT | 2pm ET
Code of Conduct & Guidelines
Participants and spectators are expected to abide by the AKYSB Code of Conduct throughout the entirety of the weekend, as was agreed to when registering for eChess Cup. Failure of participants and spectators to maintain good conduct and sportsmanship in accordance with these requirements may result in suspension and/or disqualification from the competition entirely.
All Provincial and Federal guidelines from Public Health officials and ministries must be followed and respected at all times during the preparation and duration of this tournament. Any individual that does not abide by these rules and regulations may be disqualified.