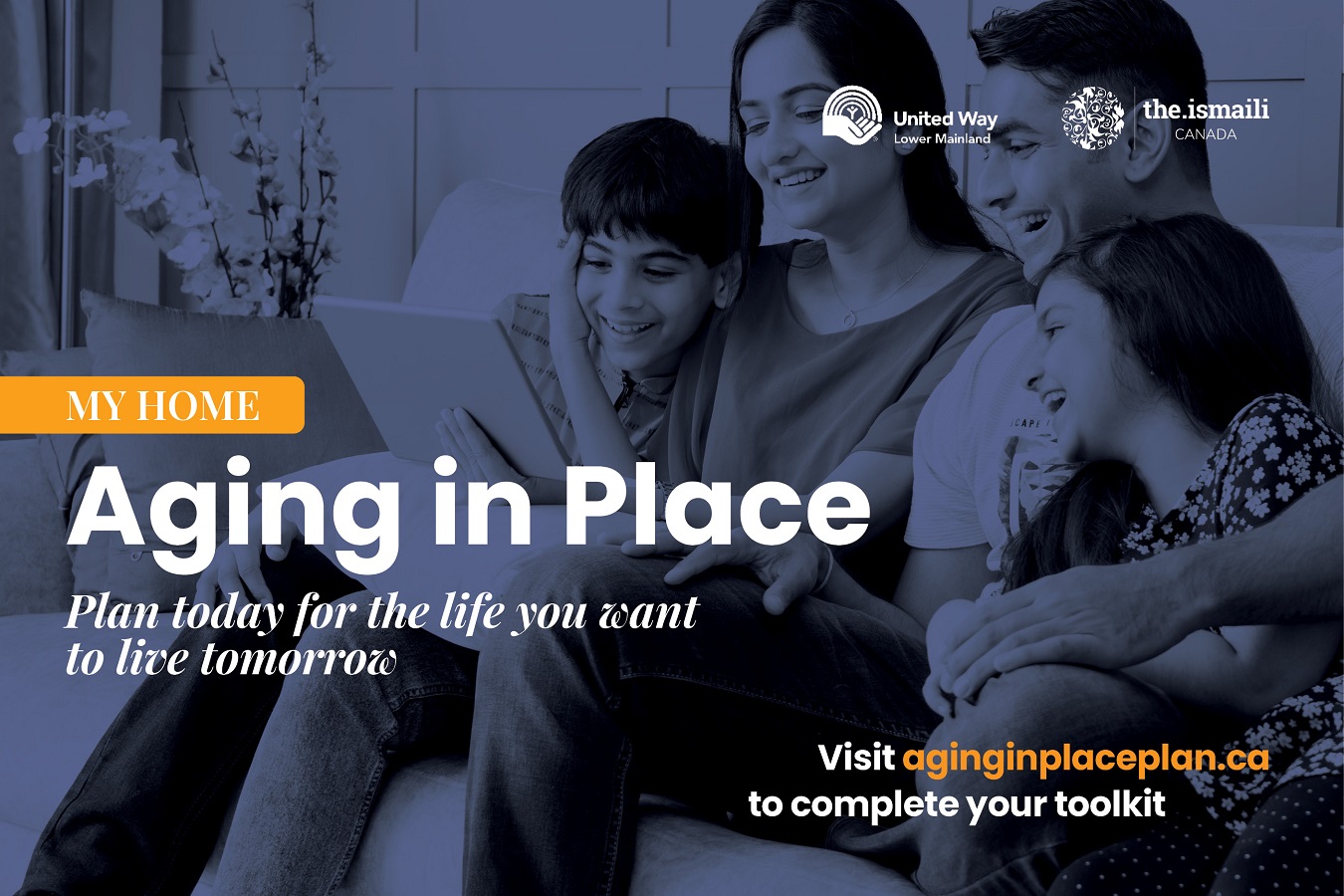 Aging in Place Toolkit: My Home
July 15, 2021 | Canada
As we age and move through the stages of our lives, we may face changes in our health, finances, housing, and community connections. As you plan for your future, you may want to "Age in Place" in your own home and community. Aging in place means having the health and social supports / services you need to live safely and independently in your home or your community for as long as you wish and are able.
The Aga Khan Council for Canada, in partnership with United Way of the Lower Mainland, has launched the Aging in Place Toolkit. This toolkit is designed to guide you through a self-assessment, reflection, and planning exercise, with resources that can support you to plan for a future aligned with your needs, values, and wishes. It consists of nine main sections, and we will continue to highlight each section of the tool over the coming weeks.
This week's featured section: My Home
When completing this section, reflect on what you value in your home environment, and what kind of support you or your loved ones would benefit from in the long run. It may be beneficial to think about making changes to your home, or consider having an alternative housing plan if that becomes necessary.
We encourage you to complete this tool, reflect, create a plan, and discuss this plan with your family and social support networks.
Visit the Aging in Place Plan site to complete the toolkit. Plan today for the life you want to live tomorrow.
For more information please visit the Aging in Place page.