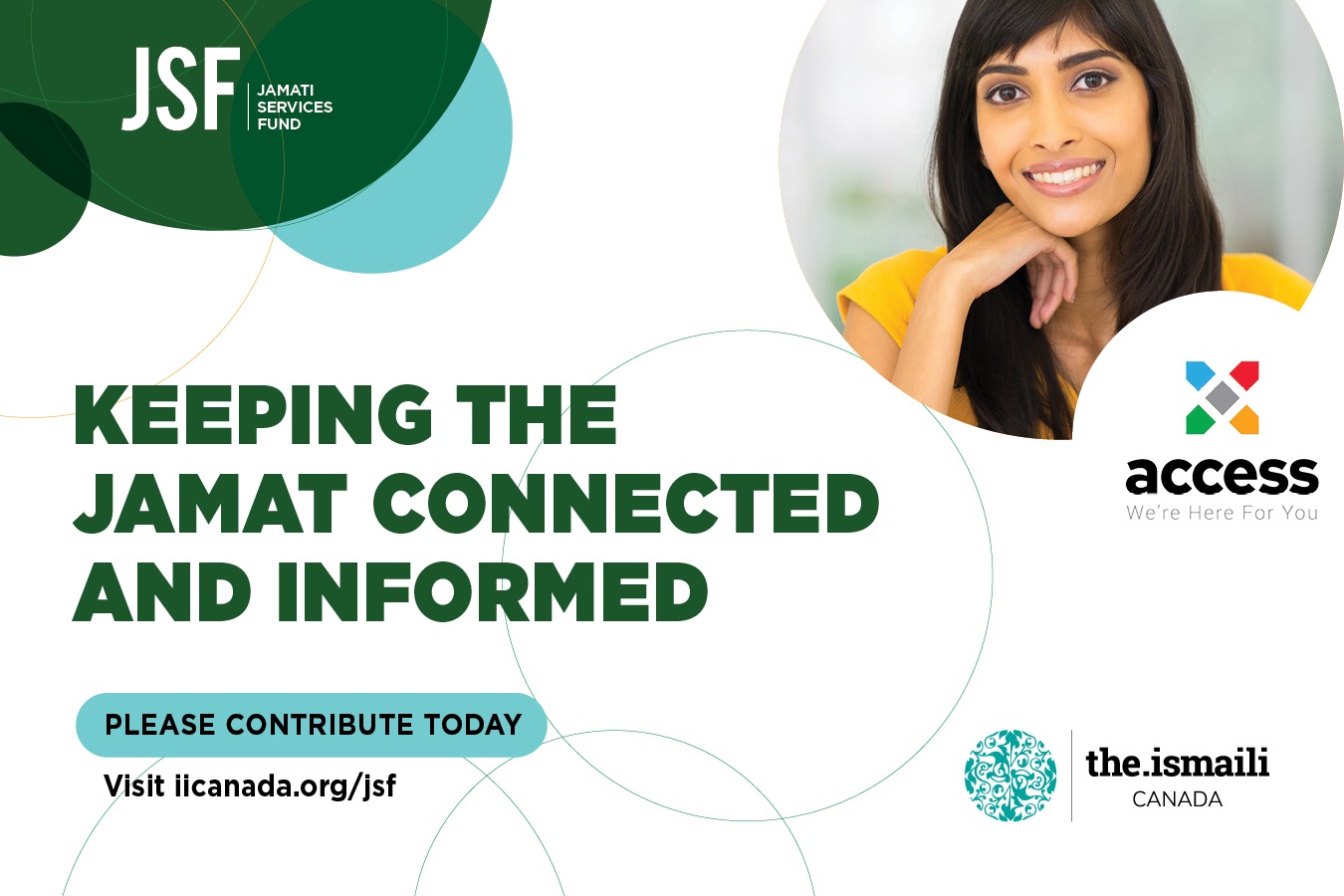 Jamati Services Fund: Keeping the Jamat Connected and Informed
October 8, 2021 | Canada
The Jamati Services Fund has been essential to keeping the Jamat connected and informed throughout the pandemic. Since March 2020, as a one-stop shop for Jamati inquiries, ACCESS has processed over 30,000 calls and requests for non-emergency medical support, assistance with Jamatkhana registration, crisis support, and much more.
Hundreds of webinars have offered timely information on everything from employment subsidies and mental health supports, to important COVID updates. Digital commemorations such as for Laylat al-Qadr and Salgirah, as well as telephone programming such as Sukoon, have provided connection and solace. With well over a million views, programming such as Friday Night Reflections became a mainstay for many families.
Without JSF, the Canadian Jamat would not have been able to weather the pandemic, or stay united or connected in the way that it has. Your JSF support really does make a difference. Please consider making or increasing your contribution at iicanada.org/jsf.
We are indeed stronger together. Thank you!